Trivium during the Introduction
Of course, you can encounter Trivium during the introduction. We will be on the introduction market on August 23rd, where you can walk past stalls off all associations in Nijmegen. If you have any questions about us, or just want to chat with us, you are more than welcome at our stall! We can be found among the cultural associations.
After the introduction, we'll organize two open evenings: on the 8th and 16th of August. On these evenings, you will receive all information about debating and Trivium in particular. We will also do some debating games so you can get a feel for what debating is all about. Finally, there is a exhibit debate, in which the real masters show what a fantastic debate looks like!
If you have become enthusiastic about Trivium, you can of course become a member of our wonderful association and then the debate can begin! If you are still in doubt, you are still welcome to our evenings afterwards to get an even better impression.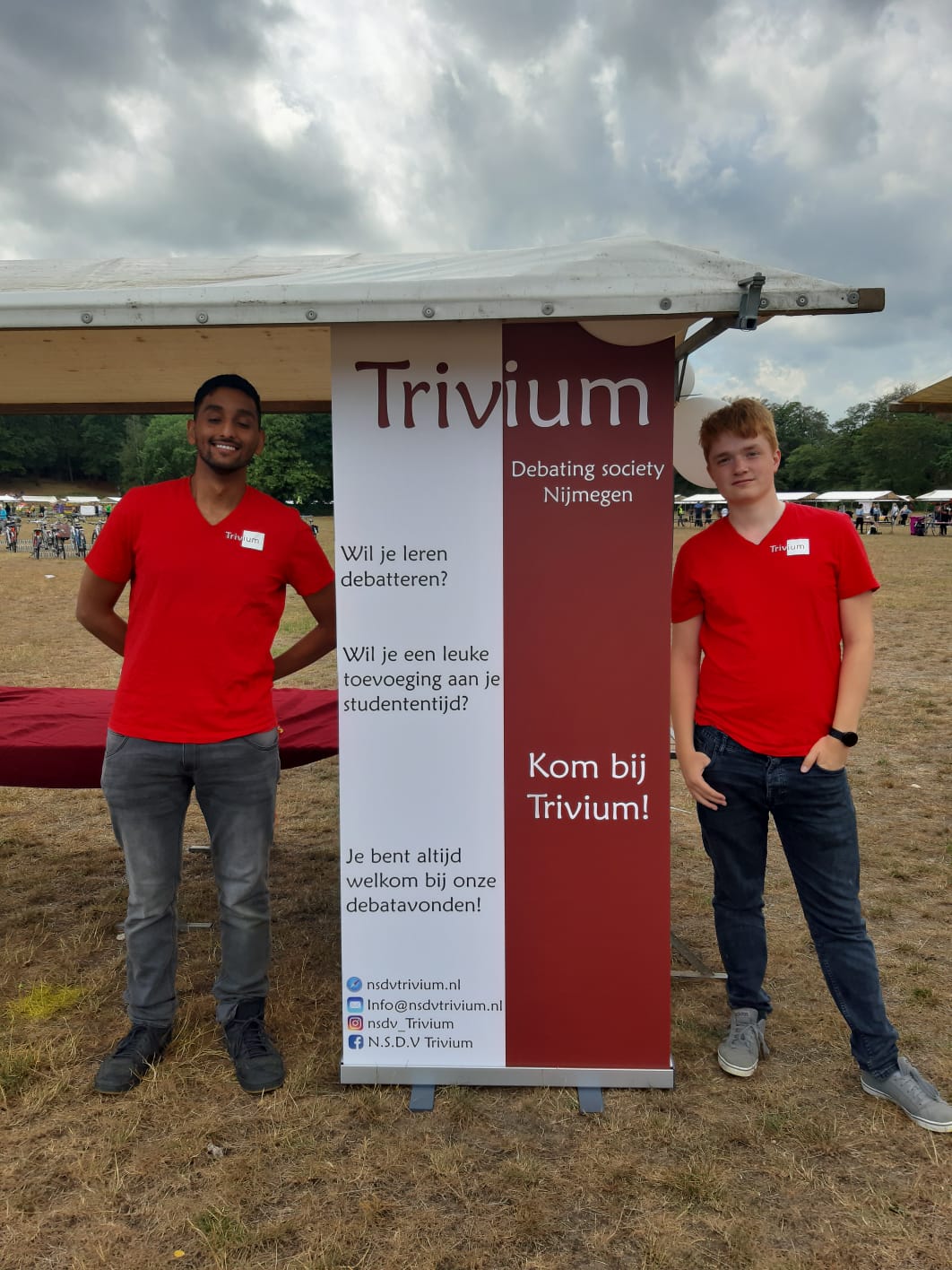 The two most fun board members, at the introduction market
Introduction market
See us at the Trivium stall, at the introduction market!
Open house (Nl)
Sadly, this open house will be completely in dutch
Open house (en)
Get acquainted with Trivium at our open house!