Are you curious about Trivium, but not quite sure if debating is for you? Or do you want to get to know the association, but find it a little scary to just join on a Tuesday evening? On our open nights you can get to know Trivium and debating in general in a casual way!
During the evening you will of course get all the important information about debating and the association, and we'll do some debate games so you can get a feeling if debating is something you like. Don't worry, you don't have to participate if you don't want to! There will also be a show debate, in which a couple of experienced Trivium members will demonstrate what a great debate can look like. Afterwards there will of course be plenty of room to ask us all your questions!
Would you like to attend? Please fill out this form. This helps us estimate how many people we can expect.
Hope to see you then!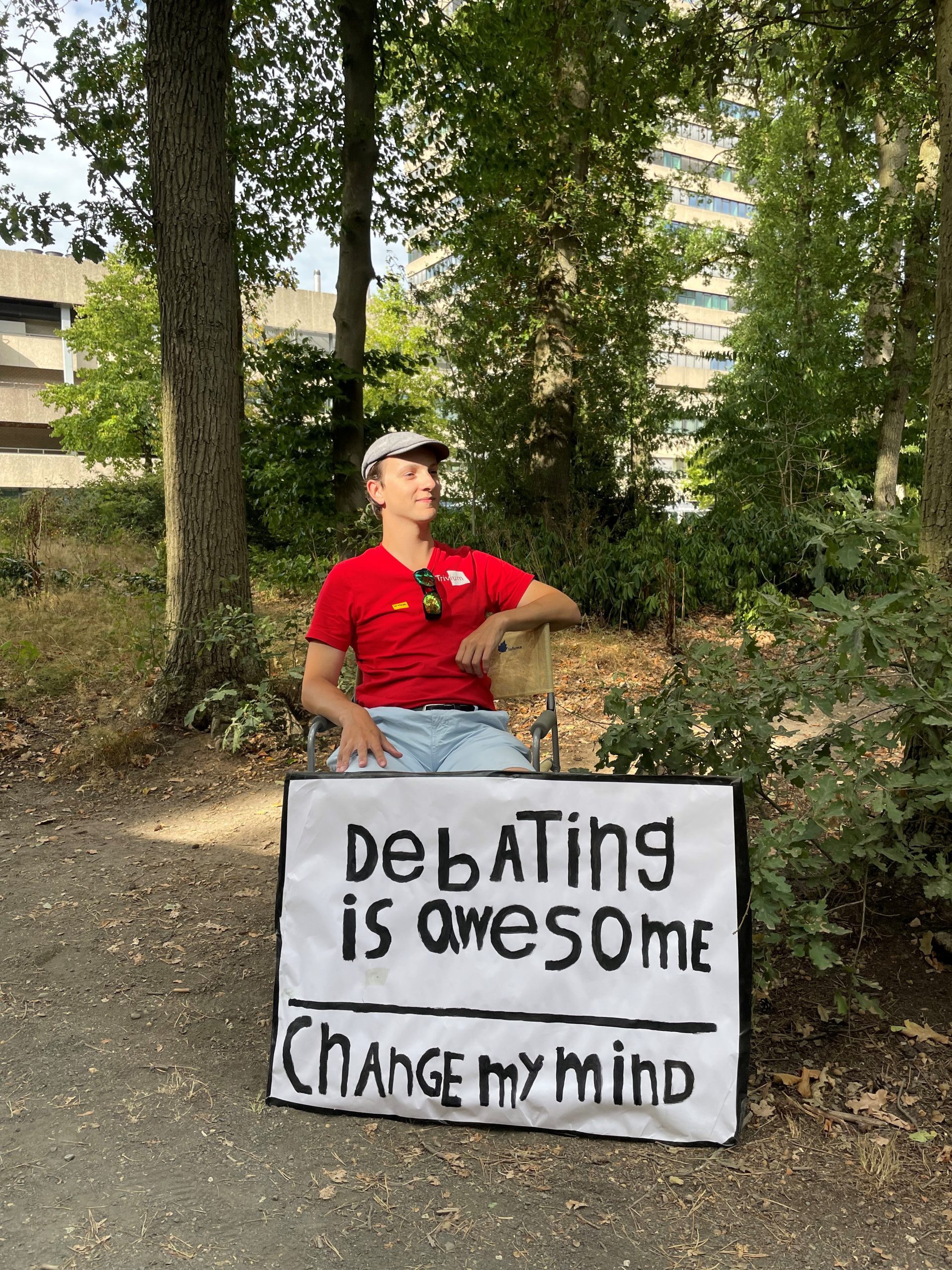 Can you convince him otherwise? Come to our open nights!
Open night (Nl)
Sadly, this open night will be completely in dutch
21st of september, 19:00
Café 't Haantje, Daalseweg 19
Open night (en)
Get acquainted with Trivium at our open night!
28th of september, 19:00
Café 't Haantje, Daalseweg 19